I am currently "Young (Postdoctoral) Investigator" at the Allen Institute for Artificial Intelligence. Starting in Fall 2022, I will join Williams College as an Assistant Professor. I defended my PhD in Computer Science from the University of Massachusetts Amherst in August 2021, and I am grateful to have been supported by a Bloomberg Data Science PhD Fellowship 2019-2021.
My research is in the domain of social data science, answering questions about human behavior through quantitative analysis of large-scale data. I focus on methods and applications with text data because language is one of the richest and most salient expressions of human thought and behavior. This type of research is closely aligned with the fields of computational social science and text-as-data.
My research expands methods in machine learning and natural language processing to social data science goals including: obtaining quantifiable social measurements from text data, aggregating said measurements in a statistically rigorous manner, and improving causal estimations from text. I also apply these methods to applications such as extracting macro-social measures from newspapers and studying the language of economic decision making. [Talk bio].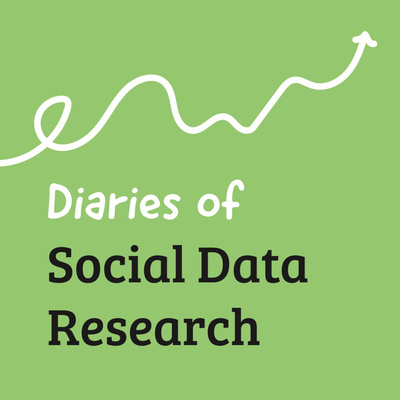 I also host the podcast Diaries of Social Data Research with Lucy Li in which we probe the "research diaries" of scholars in computational social science and adjacent fields with the hope of normalizing the challenges of and increasing accessibility in academia.
Recent News
Misc.
In the past, I really enjoyed studying Chinese. I lived for twelve months in Kinmen, Taiwan on a Fulbright English Teaching Assistantship, and I completed a language immersive study abroad program in Beijing, China during a semester in undergrad.
In my free time, I enjoy getting outside and away from screens! I grew up in Montana where learned to love trail-running, sport climbing, triathlons, and all types of skiing, particularly cross-country skate skiing, alpine skiing, and backcountry touring.